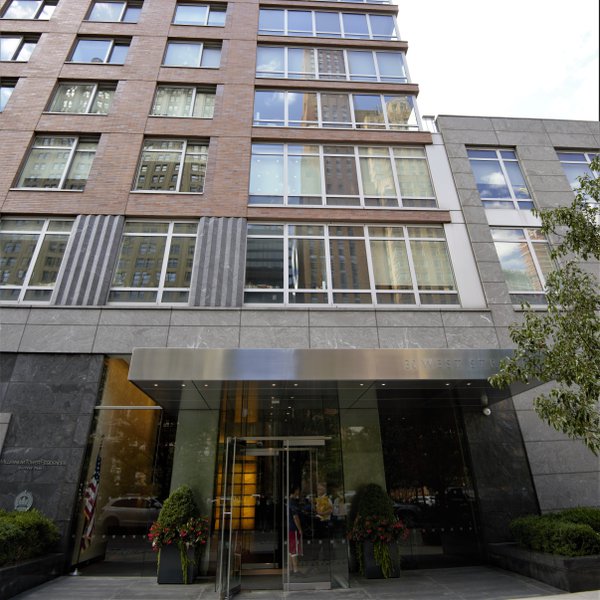 About Millennium Towers Residences
Battery Park City is home to some of Manhattan's greenest condominiums and most eco-friendly apartments for sale. This makes it all the more impressive that Millennium Towers Residences, located at 30 West Street, stands apart from the crowd of green condo listings in New York City. Boasting a LEED Gold certification every element at Millennium Tower Residences has been built with a perfect balance of luxury and sustainability. Featuring rooftop solar and a host of innovative energy-efficient building management systems, floor-to-ceiling energy-efficient windows, Energy Star appliances, and low-VOC finishes, Millennium Tower Residences blends luxury with an eco-friendly attitude. But that classic Manhattan apartment feeling is still there, with soaring ceilings, open floor plans, stunning views of the Hudson River, mahogany doors and Brazilian cherry wood floors.
Kitchens at Millennium Tower Residences boast top-of-the-line appliances from Sub-Zero, Miele, and Viking, while bathrooms feature Kohler fixtures and marble. All of this is complemented by the hotel style amenities that include 24-hour concierge service, valet parking, and doorman; well-appointed children's playroom, state-of-the-art fitness center, and lushly landscaped rooftop garden. No other LEED certified building in Manhattan offers this magnificent combination of sustainability and luxury. These elements combine to make Millennium Towers Residences one of the most impressive condominiums in in all of Manhattan.
Interested in Buying or Renting in Millennium Towers Residences?
There are currently 4 units for sale and 2 units for rent in the building. Please click on the links below to get more information about the availabilities in Millennium Towers Residences and we will connect you with a buyer's agent.